4 AdWords Ad Extensions Suitable for Every Business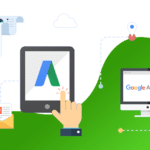 With the limited available space, writing successful AdWords ads is a very challenging job. At times it becomes impossible to include all the important product or service information in the ad. Another challenge is highlighting specific information about your product or service. But there is a solution to most of these problems – AdWords ad extensions.
Understanding AdWords ad extensions
Have a look at two different AdWords ads below, one without ad extensions and one with ad extensions.
AdWords ad without ad extensions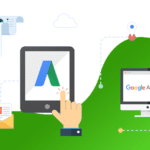 AdWords ad with ad extensions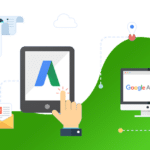 Which one is more appealing, and moreover which ad provides more information to help a potential customer to make an informed decision and get the valuable click?
Yes, it is the ad with ad extensions that is the winner.
Ad extensions help you to include additional information with your ad. These expanded ads with additional information get more attention from you potential customers. It gives them more options. The increased CTR further improves your quality score, reducing your average cost per click. You improved Quality Score also helps you to rank higher in search results!
Choosing the right ad extension
There are several types of ad extensions. But you can easily set up 4 types of ad extensions that can help any business to improve their ad visibility and performance in search results. These four ad extensions are present in our example ad.
Sitelink extensions
With sitelink extensions you can add additional links in your ad, connecting potential customers directly to different pages of your website. Clicking or tapping on these links will take a customer to the specific page. The site link can appear with additional descriptions. It is a great opportunity to provide more options and information to a potential customer. Look at our example ad.
An ad can show 2 to 8 sitelinks, based on the device type, ad rank and other factors.  You can easily update your sitelinks. Add new ones or remove old ones. AdWords provides detailed sitelink performance reports. This is also another opportunity to optimize your campaign to improve performance. Sitelinks can also be scheduled to run on specific days or times, adding further flexibility.
With sitelink extensions you can provide additional options to your customers to choose from. At times your sitelink extensions may not get direct clicks, but the presence of them will encourage your customers to click on your ad, improving your overall campaign performance.
Call extensions
With the help of call extensions you can add your business phone number with your ads. Call extension will help your customer to call your business directly by just tapping the call extension number in the ad. This is a great way to easily connecting with your customers.
The biggest advantage of call extensions is that you can schedule them to appear with your ads only during business hours if you want. The number will show with your ad only during the set business hours when your business can take calls. For each call, you only have to pay the same cost as a click on your ad.
Callout extensions
Callout extension allows you to add additional text with your ads. 2 to 6 callout extensions can appear with your ads. This extension gives you an excellent opportunity to add common advantages of your product or service, like 'free shipping' or 'free quote'. These additional small phrases can give very important additional information about your services which will result in better engagement with your potential customers.
Structured snippet extension
Structured snippets allow you to highlight specific aspects of your product or service. The list of headers currently available is:
Amenities
Brands
Courses
Degree programs
Destinations
Featured hotels
Insurance coverage
Models
Neighborhoods
Service catalog
Shows
Styles
Types
Structured snippet helps you to add more relevant information about your product or service. This will increase your ad relevance and click through rates. With the additional information, it will be easy for people to select your product or service.
Utilize the advantages offered by AdWords ad extensions
Using ad extensions with your ad is the easiest way to improve your ad relevance and click through rates. With the additional options and information in your ads, it will be easy for customers to select your product or service over your competitor. And the four ad extensions described above is suitable for any business. These extensions can be added to your ads with minimal effort. And with detailed performance reports it is easy to optimize the performance too. Start using these AdWords ad extensions with your ads.