AdWords Callout Extensions – Implementation and Best Practices
Callout extensions are additional text that shows with your Google search ads, highlighting specific information about your products and services.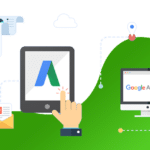 Technical Requirements and Features
Callout extensions will be available with only two campaign types – Search Network with Display Select and Search Network only.
You can create the callout extension from the 'Ad Extensions Tab'
Callout extensions are limited to 25 characters each.
Callout extensions are not clickable.
Up to 4 callout extensions can show with one ad.
Callouts can be added at the account, campaign and ad group level.
You can set device preference (you can choose Mobile!) with your callout extension.
You can schedule your callout extensions to run on specific dates or time.
Callout extension can appear with other ad extension like Sitelink extensions.
Remember – you can't use the keyword insertion feature within your callout text.
Callout Extensions – Best Practices
Make sure the new callout extensions are focused and relevant.
Try to keep the text short, 12 – 15 characters is ideal.
Callout extensions will not be displayed in the same order as you create them. And there is no guarantee that a specific callout extension will be included with the ad. So make sure you include the most important information, USP or advantage of your product or service in the ad text (title or description lines).
Create mobile specific callout extensions.
Do not use duplication or repetition of callout text with other callouts, ad text, or sitelink.
Use scheduling to run your callout extensions in specific time or day (For example you decided to give a special discount to customers on a specific day or time of the day! Schedule your callout extensions accordingly.)
Create at least 4 callout extensions. This will ensure as many callouts as possible to show with your ads.
How is it different from Adwords Sitelink extensions?
Sitelink extensions showed links to specific pages on your website beneath the text ad. A major criterion in creation the sitelink was that, each sitelink must point to a different page. You cannot use landing page or same content to create different Sitelinks. This was a big drawback for campaigns which used a specifically designed single page landing pages. Without additional links to use as sitelinks, these campaigns were not able to add sitelinks. The effect of this was big as Google used the impact of ad extensions in Quality Score calculation.
How callout extensions are different? The biggest difference is that, you don't need a link or URL to create callout extensions. You can just add a phrase or information as a callout extension without associating a URL with it. The introduction of callout extensions will be a big relief for campaigns which were earlier couldn't create sitelink extensions because of the 'specific' URL restriction.
Don't forget to use Callout Extensions
Using callout extension is a great way to enhance your ads. When you consider the impact it makes in getting more clicks, improving your CTR, quality score and ad rank, this is one more extension that you need to use without fail in all your campaigns.
Copyright
©
2019 Digital Ferry. All rights reserved.