Digital Marketing Nirvana for Indian Yoga Schools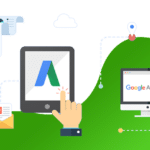 Yoga is a multi-billion dollar opportunity now. Across the globe more and more people are attracted to yoga now. The demand for yoga products and services are only going to grow.
This trend is offering an incredible opportunity for Indian yoga schools as the demand for professionally certified yoga teachers across the world is on the rise. India is the preferred destination for the world when it comes to authentic yoga teacher training.
Why people are coming to India for learning yoga?
India is the origin of Yoga and Indian yoga gurus introduced yoga to the world. When someone thinks about authentic yoga training, India will be the first destination that comes to their mind.
Indian yogis are the true masters of yoga and this is the biggest attraction for people coming to India to learn yoga. An expert guru or teacher is vital in learning a spiritual practice like yoga. The opportunity to learn yoga in the serenity of an Indian ashram will be a dream for many.
Marketing challenges for Indian yoga schools
The core service offering for the schools will be yoga teacher training. But you can also offer yoga retreats, ayurveda classes and yoga products.
The biggest market in terms of potential is US. The domestic Indian market is big and there is a huge emerging market in Europe and Asia. The diversity in the target market in terms of geography is a big challenge. And choosing the right advertising channel to reach your potential customers is crucial.
How to reach your potential customers
There are two major criteria when you select an advertising channel to promote your product or service – accuracy in reaching your potential customers and economic viability. When you consider the geographic and cultural diversity associated with marketing for Indian yoga schools, digital marketing is the best option. There are many channels in digital marketing but when you consider the accuracy and penetration power, there is nothing better than search engine marketing.
In today's world people start their search for a product or service on the internet, using search engines. And you can show your ads to these potential customers at the exact moment when they search.  When it comes to search engine marketing there is no platform better that Google AdWords.
Market Potential
Let us have a look at the search volume of some of the potential keywords in US
Keyword                                                                                              Avg. Monthly Searches (exact match only)
yoga teacher training india                                                           390
yoga teacher training in india                                                      140
india yoga teacher training                                                           70
yoga certification                                                                             4400
yoga instructor training                                                                 1300
yoga instructor certification                                                         2400
yoga teacher certification                                                             880
There are more than ten lakh searches happening for related terms in US alone in a month! This huge search volume of related keywords is the best indication of market potential.
Challenges
The number of people searching for yoga teacher training is very high.  But the competition is also fierce. Over to the huge number of Indian yoga schools, the competition comes from yoga training centers in US and from advertisers in other yoga training destinations like Thailand, Nepal and Indonesia. You must stand out from the crowd, if you want success with AdWords.
The options you have with AdWords
Search Network – Text Ads
This will be the most important advertising channel for you. Only people who actively search for your service on Google will see your ad. You will pay only when someone clicks the ad and visits your web site. As only active users will see your ad, it is very important to create this campaign with proper planning.
Select the right keyword with good search volume. Keyword match type is another important factor which will affect your ad exposure and CTR. Try keywords in different match types and optimize the campaigns based on results. You should maintain a healthy CTR and good quality score if you want to reduce costs and achieve success.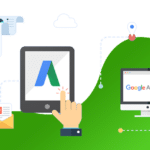 Display Network
You can use image/banner ads and responsive ad formats. Display network offers a wide range of targeting options including topic, interest, demographic, contextual and managed placements. Initially you need to do a lot of testing and refining to find the right combinations but once refined this can be a great marketing channel for you.
Remarketing
Remarketing is another important marketing tool as people tend to research longer about the training and takes longer time to make a decision. Keep an eye on the returning visitor segment and user behaviour. You should create ad messages aligned with this user behaviour to attract and convert more of your previous website visitors.
Gmail Ads & Video Ads
Another two advertising channels under AdWords, which you should be exploring. But you need to implement proper testing and advanced tracking and optimization strategies to get good results from these two channels.
Keep in Mind
The competition in this market segment is very high. So you need to have a long term strategy for success. People tend to take longer time to research about their options when they consider joining a training program. Keep this in mind while selecting your marketing channels and ad messages.
Regularly test your ads to find the winning combinations and use ad extensions to good effect. A/B, multivariate testing of your landing page is also vital when you consider the geographic diversity of the target market. Always analyse campaign performance in each country separately and tweak the ad message as and when needed.
Use Google Analytics data to make informed decisions. Segmenting website traffic for advanced analysis is very important. Analyze traffic patterns from different traffic sources. Use the insights from advanced segmentation and reporting in Google Analytics to optimize your digital marketing channels.
Don't forget the domestic market
The Indian domestic market has huge potential. And the list of yoga schools from abroad advertising in India is the biggest evidence for this. Have a look at the results for a search in India with the keyword 'yoga teacher training'.
We have advertisers from across the globe showing up in the search results, except Indian yoga schools! This can be a huge opportunity, so don't miss it.
With a well planned AdWords campaign you can reach potential customers in India and abroad. Start with a long term plan and spread the true message of Indian yoga across the globe.