Kerala Real Estate Lead Generation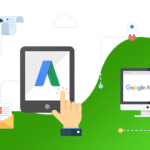 The Kerala real estate market is back on track again after a disappointing period. The home buyers and investors are now showing genuine interest in real estate projects after a long time. The market is full of options for any budget. The options in front of the customers is so diverse and vast, it is very difficult for them to make a choice.
If you are a builder or real estate agent, how will you present your project in front of these customers and make them choose your project from the multiple options in front of them?
What is important for a Kerala real estate buyer?
Without any doubt the first consideration is the location. Major cities like Kochi, Thiruvanathapuram, and Kozhikode is witnessing a never before boom in the real estate market. Another cities like Kannur, Thrissur and Kottayam is also catching up.
Once a buyer decides about the location the other major considerations are price, unit specification (Villa, 3 BHK, 2 BHK), proximity to landmarks and other facilities and amenities.
And the final and most decisive consideration is the builder, and their goodwill in the market.
Kerala real estate buyer segments
Real estate is now one of the better investments for the future. And many buyers are realising this. These 'investors' not only live in Kerala, but these people are scattered across the globe, ready to make their investment in Kerala real estate projects.
There are three different buyer segments based on location
People within Kerala
People outside Kerala but with in India
People outside India
How can a builder reach these segments?
Marketing channels for Kerala real estate
Using traditional real estate marketing channels like print and television will help a builder to reach many prospects from the segments mentioned above. But in the long run it will not be viable to engage prospects only through these channels due to the cost factor. And a builder won't be able to reach his prospects outside India effectively through these channels.
Now what are the options available to reach these incredibly potential prospects outside India?
The only economically viable option here is the Digital channels. Search engine marketing, social media marketing, e-mail marketing and content marketing. You can use your website to generate high quality leads from prospective buyers.
Due to the advanced spam controlling regulations and available spam filtering software, it is very difficult to effectively do e-mail marketing now. Social media marketing needs constant attention and resources. The biggest challenge in content marketing is creating authentic and credible content, which is again expensive and time consuming.
The best channel for real estate lead generation was always search engine marketing, both search engine optimization and pay per click programs like Google AdWords and Bing advertising. Search engine optimization requires long duration to be effective. So if you are looking for instant results you will be disappointed.
Get instant measurable results.
Running an advertising campaign on Google or Bing will give instant results. This advertising channel has many advantages which no other advertising channel can offer.
Your ad will appear in front of those people who are actively searching for your project. No other marketing channel will offer this type of precision.
You can decide where you want to run your ads (city, state or country). If you know your most prospective clients are in the Middle East, you can target Middle East region. You want to target US? You can do that. No other marketing channel will help you to reach these far distant prospects, without spending a fortune.
No minimum cost or commitment. You can decide how much money you want to spend, where and when.
You can change your ad message any time. You can promote a new offer or run a campaign to promote a new project. The change is effortless and instant.
Accurate measurement – you will get reports which will give you exact results, showing how many people saw your ads, how many clicked on your ads, what is the spend and how many leads generated from the campaign. You can adjust your campaign any time, based on these accurate data.
What is the potential?
Just have a look at the monthly search volume of some of the most important keywords in Kerala real estate. Now think about the chance to show your ads in front of these may prospects!
| | | | |
| --- | --- | --- | --- |
| Keyword | India | UAE | US |
| flats in kochi | 720 | 90 | 30 |
| apartments in kochi | 320 | 30 | 20 |
| flats in trivandrum | 390 | 90 | 20 |
| apartments in trivandrum | 210 | 40 | 20 |
| flats in calicut | 210 | 30 | 20 |
| apartments in calicut | 110 | 10 | 20 |
| Villas in kochi | 590 | 170 | 30 |
Where your ads will appear? – Your ads will appear in search results, other websites which is part of Google & Bing display network and even on YouTube.
What are the types of ads? – You can use multiple advertising formats, text ads, image ads and video ads.
What is the reach of your ads? – You can reach customers in any country in the world.
How much I need to spend? – Control the spend the way you want and accurately measure the results and optimize the campaign.
How to do it
The only requirement is a good website. You can even start by creating a good landing page. Many builders in Kerala have very good websites, but they don't have the expertise to advertise their business on Google and other search engines. You can get professional help to run your ads on search engines. Don't miss the chance to use this amazing marketing channel to generate high quality Kerala real estate leads.