Kerala Tourism Lead Generation – Attract Tourists to God's Own Country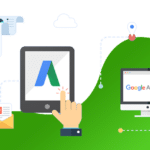 Lead generation is always a challenge for tourism business. From outside it will look like each tour company and every tour operator is competing with each other for leads. But in reality the competition is not among companies, operators or agents. The true competition is among tourist destinations, because it is the destination that attracts tourists!
Now analyze some of the major tourist destinations in India and their major attractions. Goa is famous for its beaches, Shimla is famous for hill stations and Maharashtra, Delhi and Rajasthan are famous for historic buildings and monuments.
And now look at Kerala as a tourist destination. What makes Kerala so special for tourists? The answer is – Nature. Kerala has beaches, back waters, hill stations, national parks and wildlife sanctuaries in close proximity. No tourist destination can offer this kind of diversity, which will be appealing to a lot of tourists. This natural diversity and beauty is the reason why Kerala was selected by National Geographic Traveler as one of the 50 must see destinations of a life time.
So if you are planning to generate Kerala tourism leads, your most import attraction is Kerala, nothing else!
Some Important Kerala Tourist Destinations
Now look at some of the most popular tourist destinations in Kerala in each category
Beaches – Kovalam, Shanghumugham, Varkala, Marari, Bekal Fort, Payyambalam & Cherai.
Backwaters – Kollam, Kumarakom, Alappuzha & Kochi.
Hill stations- Wayanad, Munnar, Vagamon & Ponmudi.
Wildlife Reserves – Periyar, Iravikulam, Thattekad & Parambikulam.
The biggest advantage with these amazing destinations is that, you can create a single tour package covering most of these places as they are very near to one another.
How to attract tourists to your Kerala tour business?
Tour Products
Kerala has three major attractions other than the naturally beautiful destinations – Ayurveda, backwater cruises and beach vacations. These are another great factor which attracts a lot of tourists, especially Ayurveda.
Tour Packages
Tour packages can be created based on specific interests and themes like beach, backwater or hill station. Kerala has some of the most romantic locations in India. Places like Kumarakom, Munnar, Alleppey and Kovalam are excellent locations to attract honeymoon tourists. So special packages can be designed for this segment of tourists. Kerala's wildlife reserves and hill stations offer some amazing opportunities for adventure tourism. Places like Wayanad, Munnar and Vagamon are ideal places. There is great scope for adventure tourism in Kerala.
Another opportunity is providing a combination of places, like back water + beach packages or beach + hill station package or beach + backwater + hill station packages. The Alleppey, kumarakom and Munnar triangle is ideal for these kinds of packages.
The natural diverse destinations in Kerala present an incredible opportunity for tourism business development. No other destination can offer such a treat of nature to tourists.
Special Seasonal Attractions
Kerala has another opportunity in seasonal tour packages. Offer monsoon tour packages and summer beach vacation tour packages to tourists based on seasons. Some of the major festivals like Onam, & Thrissur Pooram can attract a lot of tourists if properly marketed.
How to Market these Kerala Tourist Destinations Effectively?
Tourism is a business with huge growth potential, especially in Kerala. But now kerala tourism is facing very tough competition from other tourist destinations. Nature has given Kerala an amazing advantage over many other tourist destinations with its diverse goegraphy and amazing weather. This advantage should be used to its full potential to maintaing Kerala as a top tourist destination.
Tourists are devided in to two categories in Kerala – Domestic tourists (tourists from within India) and foreign tourists. Most of these domestic tourists comes from neighbouring states of Tamil Nadu and Karnataka. Tourist also comes from North India mainly from Maharashtra & Delhi. Foreign tourists comes from US, UK, Germany, France & Russia. There is also tourists coming from Australia and Middle East.
The biggest challenge for Kerala tourism businesses is reaching out to these potential customers. The prospective customers are scattered aroung the globe. Traditional media like Newspaper orTV is not an affordable option for lead generation.
Reaching the right cusomers across the globe using the Internet.
Now most of the tourists start their search online. Internet has become the major source of information for tourists. You can utilise search engine marketing to target these potential customers, who are actually searching for your service. You can reach your potential customes using Pay Per Click (PPC) platforms like Google Adwords, Yahoo Search Marketing or Microsoft Bing.
PPC offers some amazing advantages.
Show your ads to customers who is actually searching for your services.
Precisely target your customers with targeted keywords and ads.
Advertise only in specific countries or cities, where you know your customers will be present.
Pay only when an interested customer clicks on your ad and visit your website.
Accurately measure your profit with advanced reports and analytics.
Reach customers around the globe with a fraction of the cost of traditional advertising.
You should have a professionally designed business website to start online marketing. If you already have a business website then don't wait.
Because your customers are waiting for you!