Lead generation for Tour Operators – Use the Power of Internet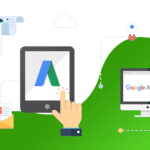 Learn how to generate high quality leads for your tour operator business using the power of internet.
The challenge
Running a tourism business is a complex process. Starting a tour operator company does not guarantee the arrival of tourists. You need a steady flow of tourists to grow your business. As a tour operator you have many options. You can become a reseller of a famous tour company, you can start your own travel services or you can do both.
How do you plan to grow your tour operator business over a period of time? If you want steady growth in your business you should think about promoting your own services directly to your potential customers. Every tourist destination and tourism service will not attract all tourists. Every customer will have their own tastes and priorities. So within the tourism industry you cater to a very specific group of people. As a tour operator you should develop a well planned and clear strategy to reach this specific segment of customers and attract them to your business. Only a well-researched and targeted tour package will attract prospective tourists.
Factors influencing customer decisions
Some of the major factors which influence customer choices in tourism industry are
Location
Unique travel experience requirement (Adventure, romantic, historical, nature etc)
Price
Quality of service and facilities
Out of these you cannot have much control over the first two. A customer looking for a tour package will have a very clear idea about the location they want to visit and the type of experience they want to enjoy. Always try to highlight your location and country in all of your marketing material and activities. The location is more important than your business during the initial decision making of a tourist!
But once the location and activities are decided, the customer will look for a service provider in that area.
Why should a customer choose you?
A great deal of success depends on your pricing. With new technology and the expansion of internet, customers have more information about pricing in any location. So competitive pricing can help you to attract a lot of customers. But at the same time a tourist will be ready for pay more if you are offering a service that no one in your location is offering. So you can use competitive pricing or a specialized service to attract your customers. But information about these benefits should reach your prospective customers, if you want to attract them. Without advertising about your business this is not possible.
Where are your customers?
Your customers can vary based on the type of service you provide. They can be people in your location or someone in a foreign country, want to visit your location. The biggest marketing challenge for the tourism industry comes with the expansion of internet. Now people can gather a lot of information about a location in a short span of time with the help of internet. It is very easy to use search engines to find a tour operator in another country. And every day the numbers of direct online bookings are increasing. Using internet more and more competitors are trying to snatch your potential customers from you. Some of these competitors can be from outside your country!
How to use the internet to reach your potential customers before your competitors reach them
As a tour operator you can use many marketing tools. Trade fairs, brochures & printed material and your website and digital mediums. Success in travel fairs requires a great deal of planning and organization before and after it. The location and attractiveness of your stand, the number of visitors to the fair and their varying tastes, everything can influence your success. On the other hand brochures are a great way to send your message to your potential customers but they have very limited reach, especially if you are targeting customers in another country.
But you can overcome all these limitations if you have website for your business. Your website can provide limitless information about your location and services to your customers. Your site can utilize the unlimited potential of visuals. You can use amazing photos and videos on your website, which can instantly attract your potential customers. And your website will be available for customers around the globe any time.
And if you can combine the power of pay per click advertising with your website, your advertisements will be visible to your prospective customers when they actively search for it!
Pay Per Click advertising campaigns – A great lead generation tool for tour operators
Pay per click advertising is an amazing tool for anyone looking to generate high quality leads for their business.
How it works and where your ads will appear
People use search engines like Google, Yahoo and Bing to search for information over the internet. You choose the words or phrases that your potential customers will use, when they search for your service using a search engine. And when a user uses your selected keyword to search in your target country, your advertisement will be visible to them among paid search results. See the search results for the keyword 'summer vacation packages' in India using Google search engine.
Unique advantages of Pay Per Click Advertising
Show ads when most appropriate – Your ads will only appear when your prospective customers actively searches for your service using the keywords you selected in your campaign.
Precise targeting – You can target a country, state or city where your potential customers are.
Anytime anywhere – Your ads will be visible to customers any time of the day with in the targeted area.
Different types of ads – You can use text, image or video ads. Visual ads have great appeal in attracting tourists.
Low cost – There is no minimum spend requirement. You can decide how much you want to spend in a day. And you only pay when a potential customer click your ad and visit your website!
Lead quality – Get high quality leads directly from your customers and engage with them without any middle men.
Flexibility – You can run or stop your ads any time you want. And you can change your marketing message any time.
Promote your business as a brand – Promote special offers and special services directly to your customers. Create your brand within the industry.
Now decide how you want to generate leads your tour operator business!