Online Marketing for Training Institutes – Lead Generation for Courses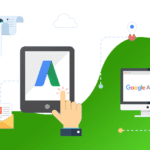 Are you struggling to attract students to your training programs and courses in spite of best affiliations and good faculty? The problem can be your outdated marketing methods and advertising mediums.
With the new emerging trends in media consumption, it may be time for you to think about changing your marketing channels.
Traditional Advertising Channels for Training Institutes
Irrespective of the location, still the number one advertising choice for training institutes is newspaper ads. The reach and affordability of this advertising channel is good. But is this channel enough for all your lead generation needs in the new age? Let us analyse.
One of the biggest challenge when you advertise in newspaper is that, you are sharing the same space with your competitors. You will be just another part of the already overcrowded 'Education' section in a newspaper. Multiple ads will be trying to get the attention of the same target audience. Unless your ad size, design and message is appealing to the target audience, your advertising message will be lost in the crowd.
Measuring the effectiveness of your ad is another challenge. Unless you advertise with a new phone number every time with your newspaper ad, you will not be able to track the effectiveness of your ads. No actual data will be available to analyse the viewership and results of your ads.
Emergence of Online media and the Shifting Balance of Power
With the emergence of internet, technology and social media, the media consumption habits of human race has changed forever. New smart phones and mobile based communication and information sharing tools have shifted the power from traditional media to digital media. Finding and sharing information is now easier than ever.
Now when someone is interested in a course, they will not wait till the newspaper comes with 'Education' ads.  They will start their search then and there with a search engine, on their mobile device or computer.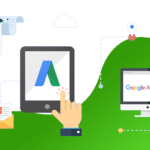 How can you reach these prospective students with digital media?
The first requirement is a digital identity that is your website. Create a website and then attract prospective student with targeted ads on digital media channels.
Even though there are multiple channels and tools available to reach prospective students on digital media, the most important channel will be paid search ads on search engines like Google. The reason behind this is the 'intent' or 'purpose' of the person behind the 'search'.
With pay per click ads on search engines, your ads will reach prospective students at the exact moment when they actively search for the courses offered by your training institute or you. You can create customized ads for these queries, promoting your best offers.
And this advertising method has some incredible advantages compared to traditional media ads.
Ads will be displayed only when someone actively searches for the course or training.
Spend money only when a prospective searcher clicks on your ad an visit your website.
You can show/limit the ads within a specific city, state or service area. This will help you to advertise highly effectively in a small targeted area with low budget.
You will be able to generate leads using multiple options like lead generation forms, phone calls or SMS.
Accurately measure the success of your ads. You will get exact data about the number of people who saw the ads, clicked the ads, cost of each clicks, total cost and the number of leads generated with the ads.
Explore the Different Available Ad Formats
Don't think your options are limited to only text ads on Google Search. Paid search or search engine marketing offers different ad formats to reach different audience segments. Image ads or banner ads can be shown on other popular websites. Video ads can be used to reach people on YouTube. And remarketing or retargeting can be used to engage people who already visited your website but did not convert to leads during that visit.
Advertise Your Events or Workshops
Events and workshops still hold a big part in education marketing and lead generation. When you are planning the next event, use online marketing to promote it. Online media will help you to spread the news about your event and increase participation.
Don't Forget the Challenges
The average cost per click in education, training segment is high. So pay close attention to your account structure and keyword selection. Use the advanced tools to enhance your ads and accurately track your campaign performance.
And create a meaningful and compelling value proposition to standout in a crowded market.