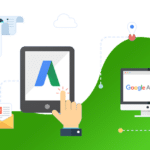 Google Ads Services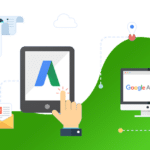 Google is the global search engine leader and Google Ads (AdWords) is the most important ad channel for your business.
We can help you with all aspects of Google Ads strategy development, campaign creation,  management & Optimization.
Services for New Google Ads Advertisers
Market Research & Competitor Analysis.
Business Analysis, Customer Profiling & Segmentation, Strategy Development
Website evaluation – to make sure the landing page is suitable to produce best results from Google Ads.
Google Ads Account Creation – Keyword research, Ad creation, Account Structuring
Campaign Optimization & Management – to ensure maximum results from ad campaigns.
Campaign Enhancement & Expanding reach – To find new opportunities to grow your business.
We can start a new campaign in just 3 business days.
Interested to know about the campaigns and ad types in Google Ads? Check available campaigns and ad types
Services for Existing Google Ads Advertisers
Not happy with the results from your present Google Ads campaigns? No problem!
We can help you to optimize your present Google Ads campaigns to improve performance, or completely revamp it to take it to it's full potential.
Complete Google Ads account audit –  To evaluate current performance, efficiency & scope of improvement.
One time Google Ads account optimization.
Monthly campaign management & optimization – To reduce ad spend & improve performance.
Campaign expansion and scaling – For further business growth.
Monthly Google Ads Campaign Optimization & Management Service will include
Bid optimization
Keyword optimization (including search term report analysis, adding new/negative keywords)
 Quality score & CTR optimization
Ad testing (A/B) and optimization
Ad group performance optimization
Location performance optimization
Device performance optimization
Ad extensions optimization
Conversion Optimization & Continuously improving campaign performance
Finding new opportunities to bring additional revenue from the campaigns and grow business.
Other Pay Per Click Ad Services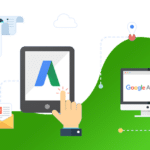 Copyright
©
2019 Digital Ferry. All rights reserved.