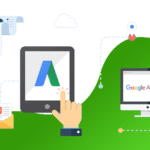 Why Pay Per Click Ads?
Running a search engine lead generation or sales campaign for your business has many advantages.
Reach the right customers at the right moment – when they actively search online.
Control your advertising budget – You decide how much you want to spend and you only pay when someone clicks your ad and visit your website. Invest more on ads which generates more revenue.
Change the ad message any time. Strategies can be revised and optimized any time.
Test different discounts, prices, and offers and seasonal offers. Test different landing pages and improve conversion rates.
Precise targeting options – Location, Language, channel, Age or Gender, you can target your customers with precision.
People use different devices for search (computers, tablets and mobile devices) reach customers on all these devices with targeted ads.
Extensive reach – Reach and find customers even from outside your country. You can advertise internationally with your PPC campaign.
Precise control.  Run your ads only on specific days of a week and specific times of a day, as per your business requirements.
Measuring the effectiveness of Advertsing is the biggest challenge for any business. Be it any advertisng channel like, radio, TV or Print Ad, it is almost impossible to find out how many people saw your ad and how many of them become your customers. But with pay per click advertising you will be able to get precise data about the effectiveness of your ad campaigns. You will get the exact numbers, how many people saw your ad, how many clicked your ad, what is the average cost per click, how much money you are spending every day and more importantly how many of those clicked actually converted to leads or actual customers. Check a sample report below, which will be available to you at any point of time.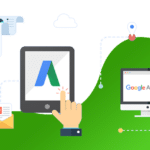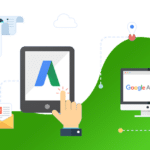 Want to know how paid search ads can transform your business?
Contact us for a business consultation.
Already have a Google Ads account?
Is your Google Ads account profitable?
Is it set-up correctly to give you maximum return on investment?
Are you utilizing the full potential of Google Ads and its targeting capabilities?
Are you using the correct ads and advertising channels?
Do you know how to expand reach of your ads further?
Do you know how to reduce cost and improve performance?
Do you know how to improve quality score and reduce cost per click?
If the answers to most of these questions are No, then you need a Google Ads expert to manage and optimize your account.
And if you don't know answers to these questions, then you need an experienced Google Ads specialist to audit your current account and find the answers for you.
Contact Us & Request an Audit of your PPC campaigns.
Why You Need an Experienced PPC Account Manager
A PPC campaign needs long term strategic planning to be successful. Only an experienced campaign manager can create a campaign that fulfills your marketing goals.
Google Ads  and other pay per click platforms are very complex. The person managing the campaigns should have extensive knowledge and experience in managing campaigns.
A campaign needs continuous monitoring and optimization based on traffic trends and results. Only a dedicated campaign manager can spend the required time needed to monitor optimize the campaigns.
Selecting the right keywords for your campaign is not an easy task. Proper keyword and match type selection is vital for campaign success. Only an experienced campaign manager can do this job effectively.
Your campaign should have ad copies aligned with your marketing goals. Wrong ad copies can completely ruin the effectiveness of your campaigns, wherein good targeted ad copies can get high CTR, leading to higher quality scores for the keywords and more importantly more conversions.
Experience of managing clients from the same business vertical and from managing campaigns for multiple businesses can be invaluable. An experienced campaign manager can save you a lot of money by planning the campaigns properly with his experience, removing the guess work from it.
PPC platforms like Google Ads is constantly changing. Only someone who has up-to-date knowledge can bring the best out of these platform for your business.
Only good keywords and ads are not enough to guarantee success in PPC. Landing page and conversion rate optimization is also very important. An experienced account manager can immediately find problems with your website or landing page. Making the required corrections and testing and optimizing landing pages will improve conversion rates and profitability to a great extend.
Accurately tracking the campaign results is also very important. Only an experienced account manager will have the technical knowledge to guide you to accurately track the campaign results.
Get more details
Copyright
©
2019 Digital Ferry. All rights reserved.