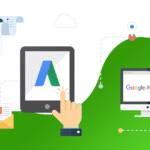 SEO
If you have a good business idea and a good website, then we know how to increase targeted traffic to your website!
Search engine optimization or SEO helps to drive more targeted traffic to your website from organic search engine results.
Search engine optimization (SEO) should be one of the corner stone of your digital marketing strategy. Creating a good website for your business is a great initiative. But unless a lot of potential customers reach your website and convert to paying customers, it will not help you to grow your account.
Different types of websites needs different SEO strategies. Our specialist SEO team has the expertise to take your website to the next level as per your business and website types.
We are a certified Google partner and we follow all the latest best practices in search engine optimization industry. We accurately implement all webmaster guidelines in our process, which will help your business to show your website high in search results pages.
Get more traffic to your website, get more customers and grow your business.
Start now, Contact Us!
Copyright
©
2019 Digital Ferry. All rights reserved.