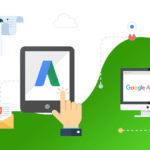 Google Analytics & Online Marketing Consulting
In the present world every business needs to create their online presence and utilize all available digital marketing channels to grow. But new and small businesses often lack the professional resources and expert guidance to create a strategic digital branding and marketing plan.
No matter if you are an already established business, first-time entrepreneur or startup, we will help you to create your digital presence and long term digital marketing strategy to grow your business.
 Online Presence & Digital Branding Consultation
Ideal for new or existing businesses or start ups who want to create their digital presence and reach their potential customers online. Also suitable for businesses looking to revamp their present digital presence.
You will get a report based on:
Market research
Creating a digital presence
Online branding opportunities
Creating an online branding strategy
Integrating online branding efforts with digital marketing
Digital Strategy & Marketing Consultation
Ideal for businesses looking for a highly targeted long term digital marketing strategy to increase sales and grow their business.
You will get a report based:
Your target audience and competition analysis.
Select the right advertising channels to reach the right audience.
Use the right ad types to engage your most potential customers.
Develop the right digital marketing strategy to grow your business.
Interested in showing ads on Google?
Check our Google AdWords Services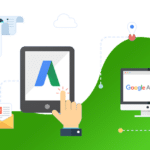 Google Analytics Services
Account creation
Views
Filters
Goals
Funnels
AdWords account integration
Google Analytics account auditing
Checking the accuracy of tag implementation
Goals and Funnels Audit or Creation
Traffic source performance analysis
Analytics-AdWords integration
Custom Information Dashboards
Create private custom dashboards as per your business requirements.
Find key metrics in a glance.
Get separate dashboards to analyze AdWords & SEO performance.
Advanced Custom Reporting
Do you know how your SEO is performing?
Do you know the country or city from where you get maximum visitors?
Do you know which country or city gives you most sales?
Do you know which referral site is giving you maximum visitors?
Do you know how many leads are generated from organic traffic?
Do you know how people coming from mobile devices behave on your site?
Get all these answers with custom reports.
We can provide Advanced Google analytics reports as per your business needs.
Other Consulting Services
Business Intelligence & Market Research
Competitor Analysis
Conversion Rate Optimization
Website/Landing Page Evaluation & Optimization
Get more details
Copyright
©
2018 Digital Ferry. All rights reserved.