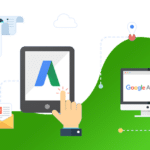 Web Design & Development
If you have a good business idea, we know how to create an effective website for you.
An ideal website should attract your targeted audience, engage with them and turn them to paying customers. Our web design and development team specialises in turning complex business ideas into simple functional websites, which does exactly the same.
We will create websites that will be an extension of your marketing team. The website will convey your brand and business philosophy, at the same time it will help you to get more customers. Our web designing and development team will create responsive websites, making it easy for you to reach and engage your customers on any device.
Our web designing process is based on fundamental search engine optimization (SEO) principles. So your website will show up high in search results, driving more traffic and customers to your website.
You just need to do this – Tell us about your business idea and target audience. We will make a wireframe and share it with you. Once the design and concept is approved, we will create your website!
Let's get it started. Contact US now!
Copyright
©
2019 Digital Ferry. All rights reserved.